D.C.'s baseball team, 1-8 this year, apparently have
a deal keeping Ryan Zimmerman five extra years
, the price being $45M. But the agreement brings financial burden, such that
a crucial element went missing
in the jerseys Zimmerman and Adam Dunn dressed in Friday night.
↵
↵
↵
↵Seems a strange sacrifice, especially given the .262/.295/.500 lines Zimm presents in '09. The team, as expected, b
lew this game in the ninth, suffered 3-2 defeat in the tenth
.
↵
↵After the jump, D.C. television news embarrasses Dunn and Zimm in tandem.
↵
↵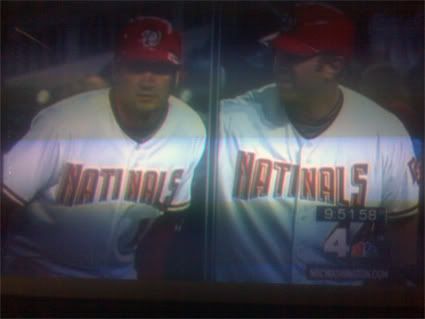 ↵
This post originally appeared on the Sporting Blog. For more, see The Sporting Blog Archives.