Conditions in Watkins Glen, NY: Click here for Current Weather Conditions – Look at Doppler Radar | Mobile Friendly Site | Mobile Radar
There has been only a small timing adjustment to the overall forecast this weekend, and it equals drier weather on Saturday. But Sunday still remains wet. Here's a look at the same models I showed on Friday updated Saturday morning.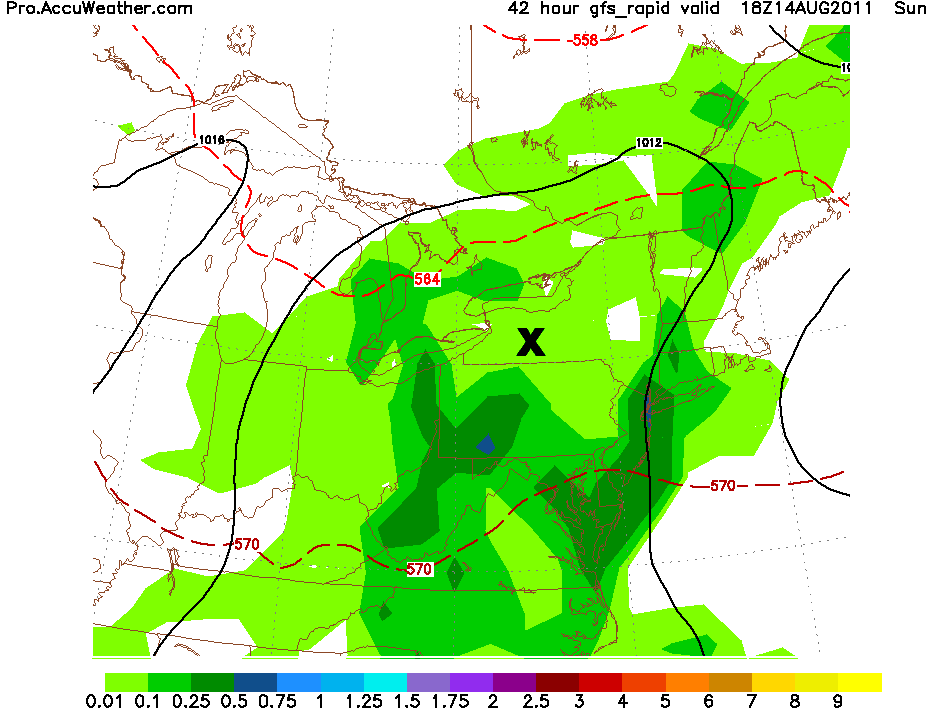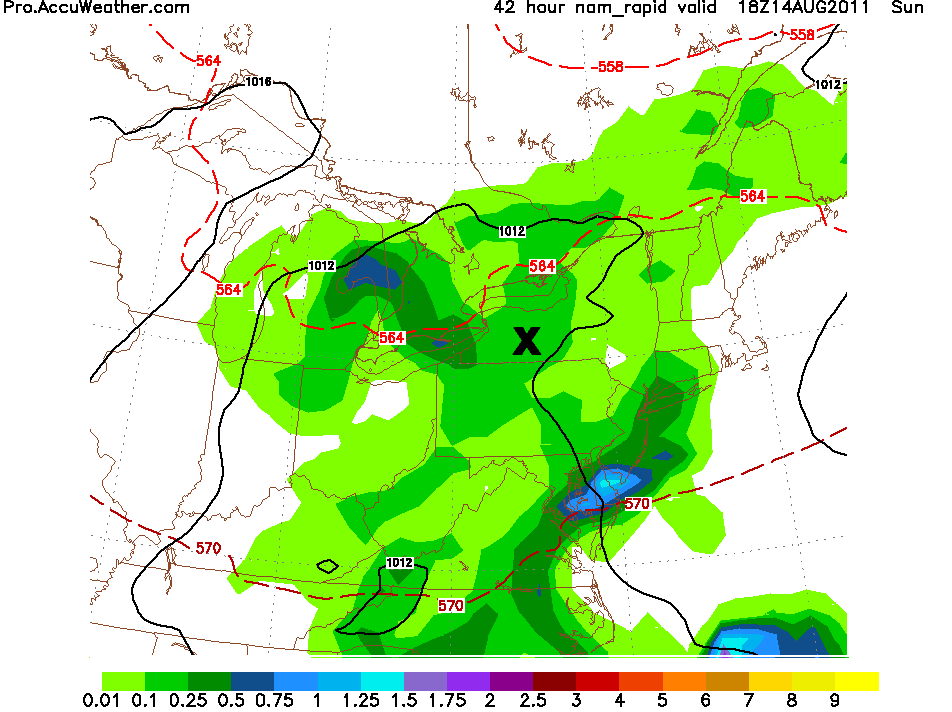 The forecast continues to call for two days of soaking rain from from Sunday into Monday. There is still a chance of a few isolated to scattered showers and even a thunderstorm late in the day Saturday, but my gut feeling is that this activity holds off until after the Nationwide race.
Saturday night, the rain arrives and it continues through Sunday into Monday. Obviously this doesn't bode well for Sunday's activities. Model probabilities for rain continue to range from 80-to-100 percent for both Sunday and Monday.
Bottom line: It doesn't look good for racing on Sunday. I am stopping short of calling this a washout, but that is definitely the direction I am leaning.
As a fan of the sport, I hope I am wrong. Yes, it is possible that my forecast is wrong, but the likelihood and the data don't support that outcome.
As I said yesterday, I can't and won't tell a fan who has spent money on hotels and tickets whether or not they should or shouldn't go to a race. All I can do is give you my professional opinion on the weather and suggest you look at other sources like the local media from Rochester to Syracuse.
I trust these local sources over some of the main weather websites out there, as many of these forecasts are done by people interpreting the data like I do versus just a computer model printout. Arm yourself with all the information you can find, then make your decision.
SATURDAY:
9:30 a.m EDT
Nationwide Qualifying – Partly sunny - temp: 67
11:30 a.m EDT
Sprint Cup Qualifying – Partly sunny - temp: 77
2:00 p.m EDT
Nationwide Race – Partly sunny, possible scattered showers late in the race - temp: 84

SUNDAY:
1:00 p.m EDT
Sprint Cup Race – Cloudy with steady rain and possible thunderstorms - temp: 74
MONDAY (Possible reschedule date):
12:00 p.m EDT
Sprint Cup Race – Likely showers and possible storms - temp: 73
Please follow me on Twitter @NASCAR_WXMAN for the latest Weather updates during the race. Or visit my main NASCAR WX-MAN site.