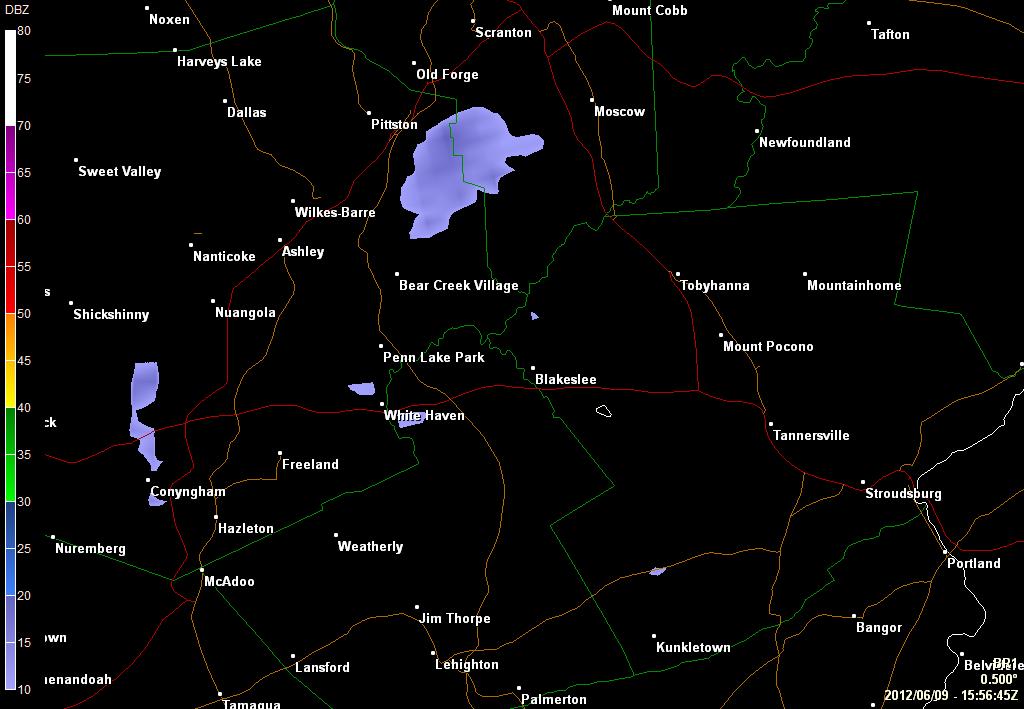 Need to hit refresh to refresh the Radar image...
Conditions in Watkins Glen, NY: Click here for Current Weather Conditions – Look at Doppler Radar | Mobile Friendly Site | Mobile Radar
I've included a live radar image above. I have moved up my time of arrival to between 11am to 1pm EDT. Rain will continue to move out of western Pennsylvania into southern and western New York as we head into the afternoon. Once the rain arrives it won't be a short rain and then clear out, it is expected to continue through the afternoon and into the evening. Some paces in western New York, including Watkins Glen could see around an inch or more of rain by Monday. 
All of this rain is part of an upper level system diving into the Ohio Valley. This system will slide through Pennsylvania this afternoon and evening before becoming a new storm off the east coast on Monday. Although rain is in the forecast for Monday the likelihood appears to be less and from my experience working and forecasting in western New York, a lot of times when these storms move to the east coast they take the bulk of their rain and moisture with them. This may be just enough of an opening that we could get the race in on Monday. 
SUNDAY:
11:00 a.m EDT Pre-race - First signs of rain could begin too converge and move in over Watkins Glen International  - temp: 72

1:00 p.m EDT
Sprint Cup Race – Mostly cloudy, possible showers and thunderstorms, with steadier rain arriving through the afternoon and continuing into Sunday evening  - temp: 74
MONDAY (Possible reschedule date):
12:00 p.m EDT
Possible Rescheduled Sprint Cup Race – Likely showers and possible storms - temp: 73
TUESDAY (Possible reschedule date):
12:00 p.m EDT
Possible Rescheduled Sprint Cup Race – Mostly sunny skies - temp: 75
Please follow me on Twitter @NASCAR_WXMAN for the latest Weather updates during the race. Or visit my main NASCAR WX-MAN site.
PREVIOUS DISCUSSION
The graphics below represent the two weather models I have been watching this week. Both represent 2:00 PM EDT, (Sprint Cup race starts shortly after 1:00 PM EDT) and print out a very similar solution. Both show light rain moving in with heavier steadier rain located in eastern Ohio and northwest Pennsylvania.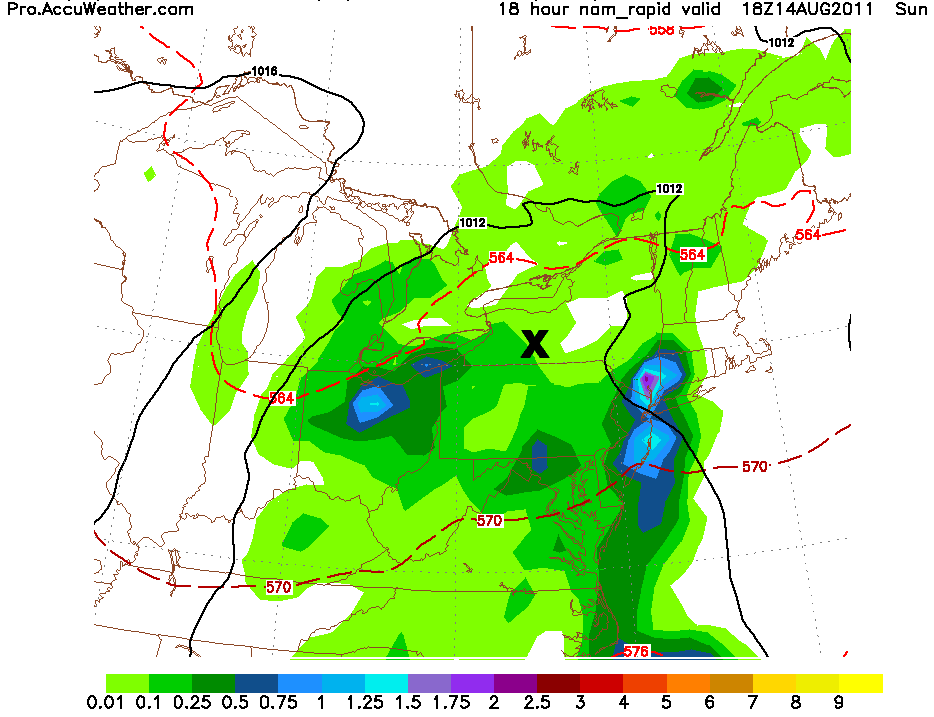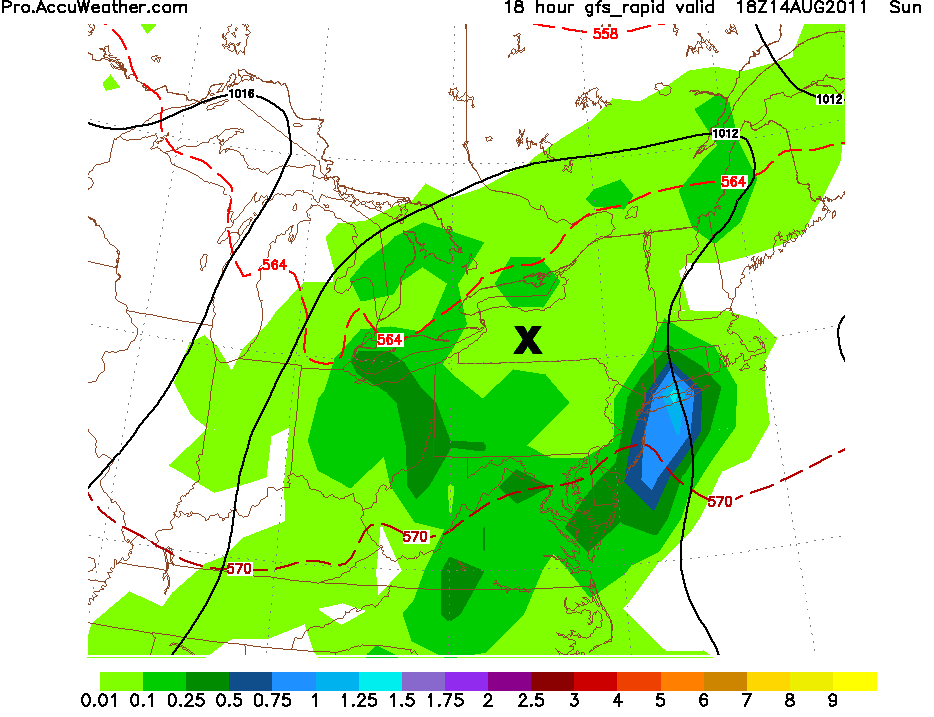 Sunday is expected to start off dry with a mix of sunshine and clouds, but there could be a few isolated to scattered showers with thunderstorms during the morning. From midday into the early afternoon the rain will begin to move into western and central New York. I think the window of rain arrival could be as early as 1:00PM to as late as 4:00 PM. I know all race fans are hoping for the later time arrival because that allows the race to get started and if it holds off until 3 PM or 4 PM maybe even get us past halfway. Once the rain arrives it will continue through the afternoon, evening and even through Monday.
If the rain arrives around the start of the race, and is postponed and rescheduled it could end up being a Tuesday race because the rain is expected to continue through the day on Monday.