Conditions in Watkins Glen, NY: Click here for Current Weather Conditions – Look at Doppler Radar | Mobile Friendly Site | Mobile Radar
Due to rain, NASCAR has postponed the Watkins Glen race until 10 a.m. EDT Monday morining. Like I have been doing all week, here's a look at the computer model forecast for Monday.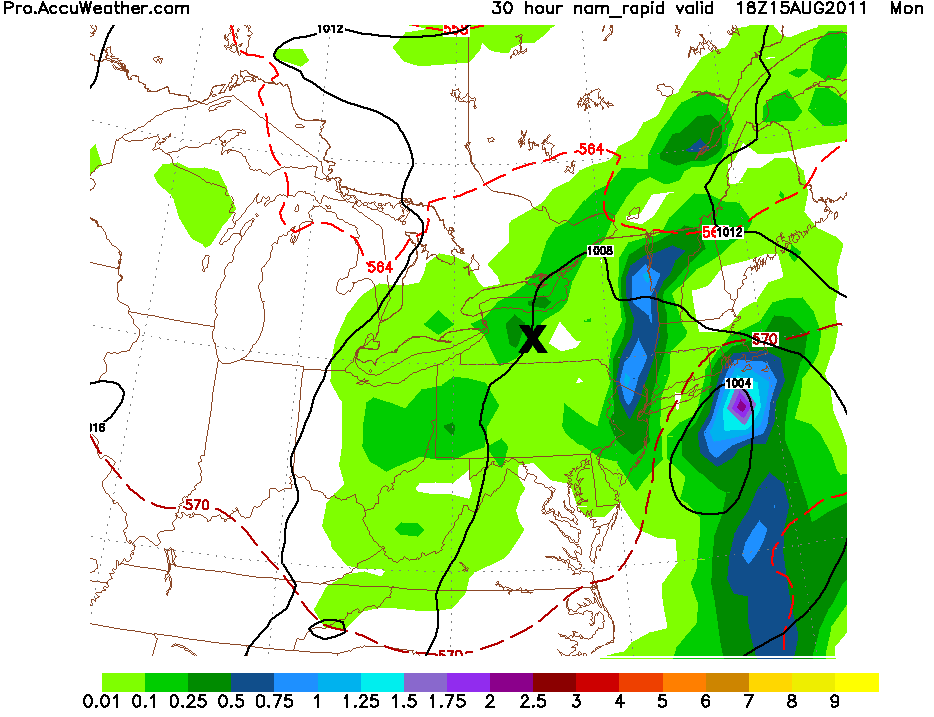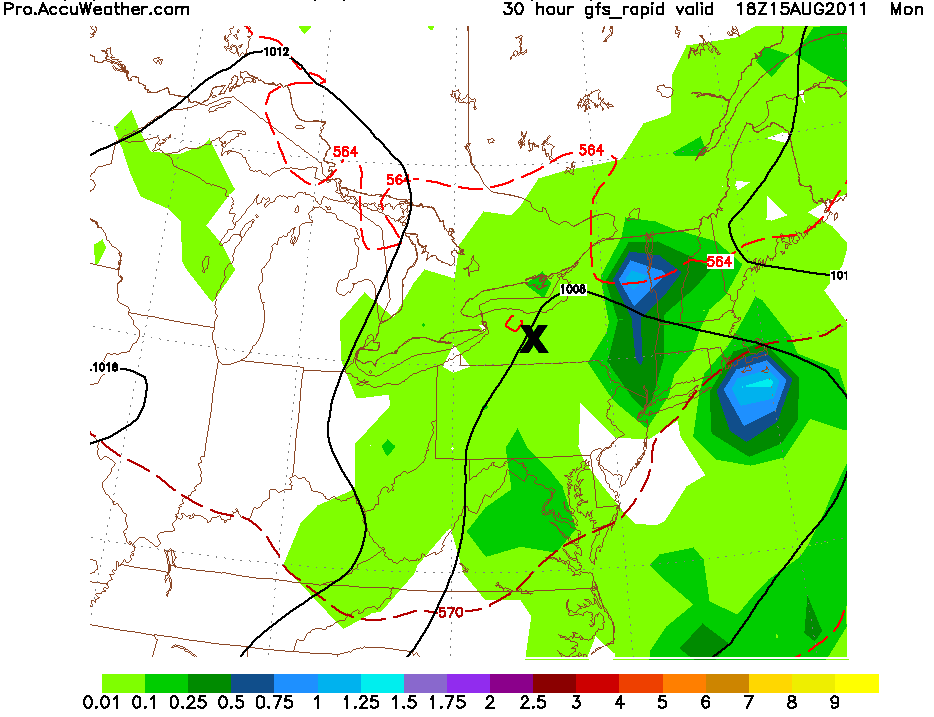 Rain is still in the forecast for Monday, and we have been seeing a glimpse of what Monday could bring over in Ohio. There have been scattered slow moving showers and storms.
The good news is the makeup of the rain is more scattered in nature versus the the solid wave of rain we have been seeing. This would allow for dry time if a shower could avoid the track. The bad news is we could get a couple of slow moving cells that would again put NASCAR in a rain delay and – in a worst-case scenario – postpone the race for another day.
Historically, when I have seen these storm systems move across Pennsylvania and off the East Coast, a lot of the moisture goes with it. But there will be enough instability for scattered showers and storms.
Again, it will have to be watched during the morning and the afternoon. Overall, I think NASCAR will get the race started and could even get to halfway on Monday. Anything after that is bonus.
MONDAY:
10:00 a.m EDT
Sprint Cup Race – Cloudy to mostly cloudy, scattered showers increasing into the afternoon - temp: 71
TUESDAY (Possible reschedule date):
12:00 p.m EDT
Possible Rescheduled Sprint Cup Race – Mostly sunny skies - temp: 75
Please follow me on Twitter @NASCAR_WXMAN for the latest Weather updates during the race. Or visit my main NASCAR WX-MAN site.