ESPN College GameDay went live from Eugene, OR as the nation prepared to see Oregon host Stanford in the best game of the day. There were plenty of quality Gameday signs worth noting and plenty of jokes at other people's expense (like Lane Kiffin!). Here are some of the highlights.
.
(image courtesy of @bubbaprog)
This #Ducks fan has plans for South Florida. #GameDaySigns => twitter.com/CollegeGameDay…

— College GameDay (@CollegeGameDay) November 17, 2012
This Oregon fan took the opportunity to reminder the Stanford Cardinal just where it is that quality paper comes from. HAVE FEAR YOU TREES!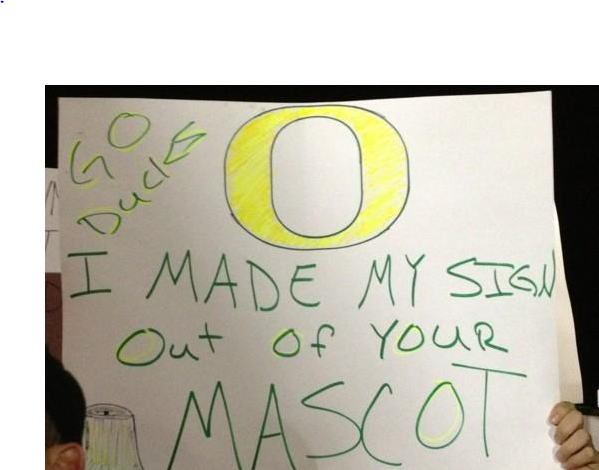 And that's when all hell broke loose. Five year old Braden, who is a genius (he recalled that Colorado, his second favorite team, won an early Novemeber basketball game against Baylor last night off the top of his head), was the celebrity picker. He was immediately greeted by Corso and called a...midget.