We are under a red flag at lap 125 at Talladega Superspeedway for the Aaron's 499. As of 3:50 p.m. EDT the rain had exited the track and was moving away. There could be some development behind this system but as of now I am feeling optimistic that they can get this back to green once they get it dry.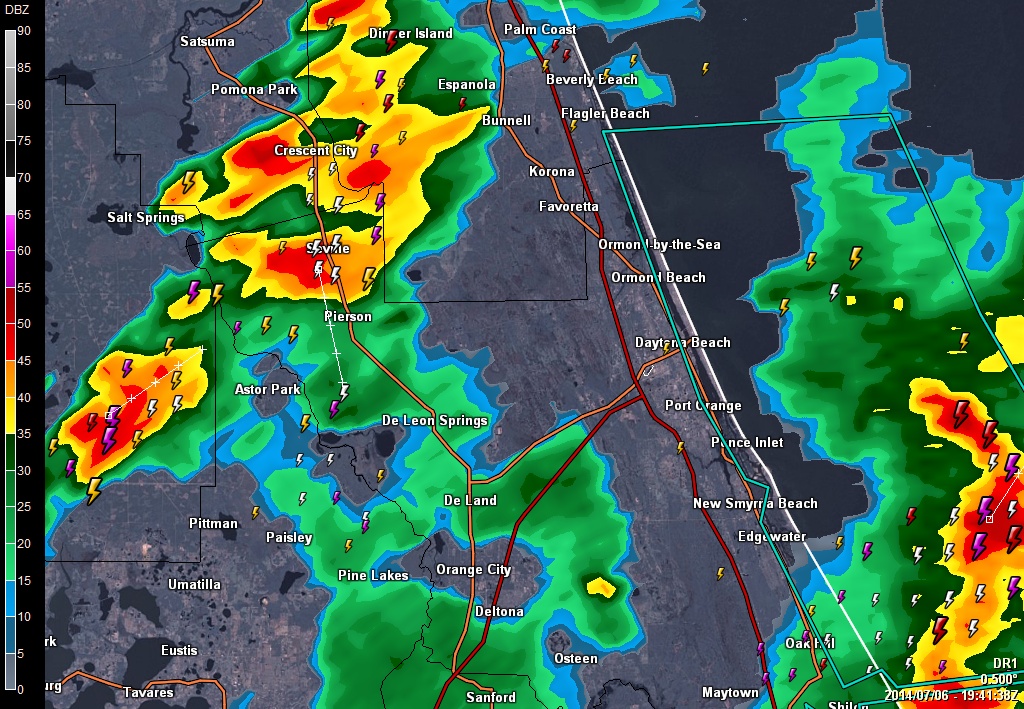 via wx-man.com
Isolated to scattered showers will continue to form this afternoon near and around Talladega Superspeedway. When dealing with this kind of scenario it's not the rain on radar you have to be concerned with sometimes, it's the rain you don't see.
Follow me on Twitter @NASCAR_WXMAN and like me on Facebook for the latest weather updates, as I expect there to be many updated through out the afternoon.
I've also been doing weather updates via YouTube, check out my radar updates there.
Conditions in Talladega, AL: Click here for Current Weather Conditions – Look at Doppler Radar | Mobile Friendly Site | Mobile Radar