Showers and storms are moving towards Atlanta Motor Speedway this afternoon. Storms have history of frequent lightning, gusty winds and possible small hail. Few of these storms have the history of producing Severe Thunderstorms Warnings. I expect these storms to remain a threat for Atlanta Motor Speedway until 6:00 pm to 6:30 p.m. EDT. Once these storms clear we should be good for the rest of the evening, there will be just a small chance of an isolated storm or two.
The only delay I am anticipating due to weather for tonight's Sprint Cup race is for drying. The start of the race could be delayed but after that we will be good to go for the Advocare 500.
If you are at the track please monitor local weather radio through your scanner the frequency is 162.550... I will continue to update as we go through the afternoon and evening. The radar below is live and refresh this page for the newest image. For updates on the radar and weather follow me on Twitter - @NASCAR_WXMAN and "Like" me on Facebook.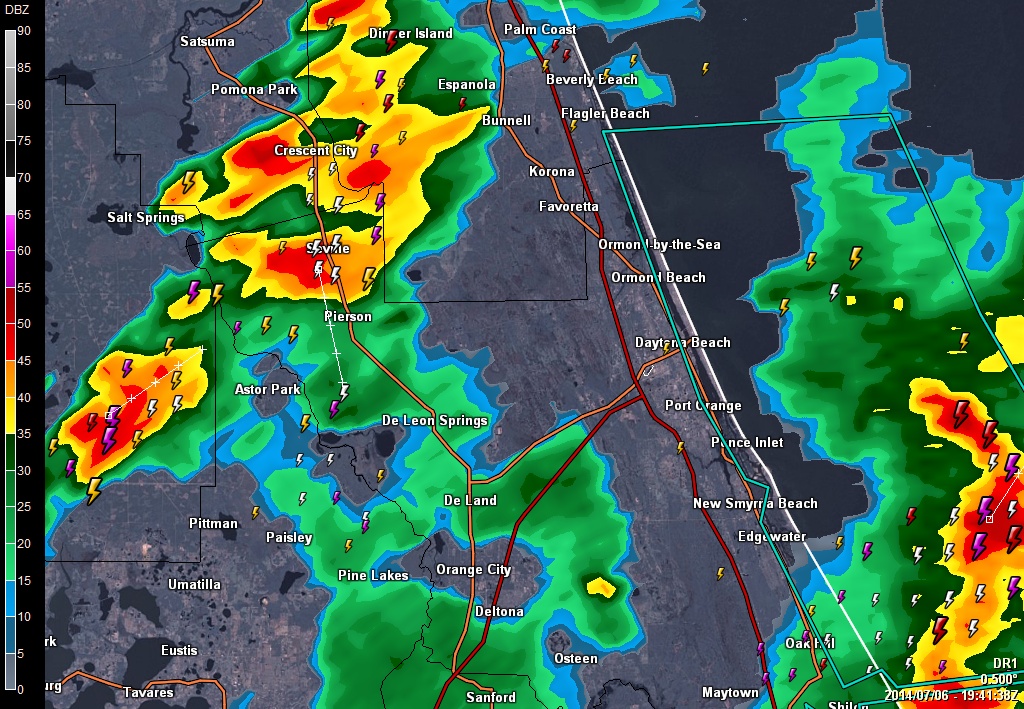 Need to hit refresh to refresh the Radar image...
Conditions in Atlanta, GA: Click here for Current Weather Conditions – Look at Doppler Radar | Mobile Friendly Site|Mobile Radar
SUNDAY:
6:30 p.m EDT
Sprint Cup Series Pre-Race – Variably cloudy, chc. of scattered showers and storms – temp: 85
7:30 p.m EDT
Sprint Cup Series Race – Variably cloudy, chc. of scattered showers and storms – temp: 81
8:30 p.m EDT
Sprint Cup Series Race – Partly to mostly cloudy, slight chc. isolated storm – temp: 79
9:30 p.m EDT
Sprint Cup Series Race – Partly to mostly cloudy, slight chc. isolated storm – temp: 77
10:30 p.m EDT
Sprint Cup Series Race – Partly to mostly cloudy, slight chc. isolated storm – temp: 75