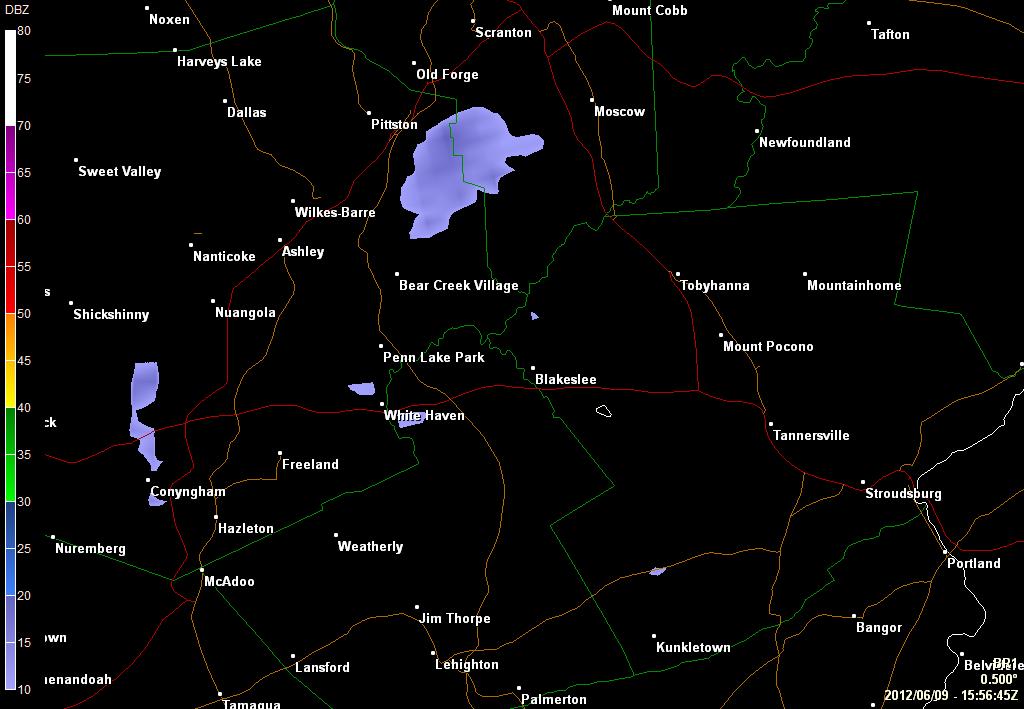 Need to hit refresh to refresh the Radar image...

Augusta National Golf Club is under a Severe Thunderstorm Watch until 9 p.m. EDT. As of 5 p.m. EDT, showers and embedded storms were moving towards Augusta National Golf Club, with a few groups still out on the golf course.
These showers should arrive between 5:30 p.m. and 6 p.m. EDT. These showers and storms could produce locally heavy rains, frequent lightning and strong, gusty winds. Because the area is under a severe thunderstorm watch, any storm that forms has the potential to become severe with damaging winds and large hail. A severe thunderstorm watch means conditions are favorable for the development of severe weather. If severe weather is occurring, then a warning will be issued for the location and those in the area will be advised to seek shelter immediately.
These showers and storms could last between two and three hours. This could cause the final groups of the opening day to be postponed until Friday morning.
For more weather updates online, follow @BrianNeudorff on Twitter.
Conditions in Augusta, Ga.: Click here for Current Weather Conditions | Look at Doppler Radar | Mobile-Friendly Site | Mobile Radar