I'll tell you what you're gonna do. You're going to watch all 11 minutes of this double-OT contest between the modded Tune Squad and Monstars like the 90s kid that you are. This is the best thing ever to happen in your life. Enjoy it, and remember to thank the Internet for your #blessed life.
This is Daffy Duck!
This is Foghorn Leghorn!
This is you, right now!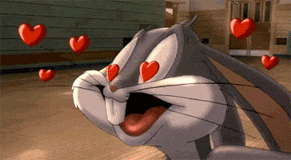 (via @Aykis16)