Josh Wise and his Dogecoin-sponsored car finished 20th at Talledega on Sunday.
Josh Wise and his @dogecoin sponsored car. pic.twitter.com/0ma6y4m8Vc

— Jordan Bianchi (@Jordan_Bianchi) May 4, 2014
NASCAR fans had no idea what was happening.
We asked fans at Talladega to explain Dogecoin. It went really well! http://t.co/mc3OHdeTky pic.twitter.com/E5tmr9nfyl

— SB Nation (@SBNation) May 4, 2014
Wow.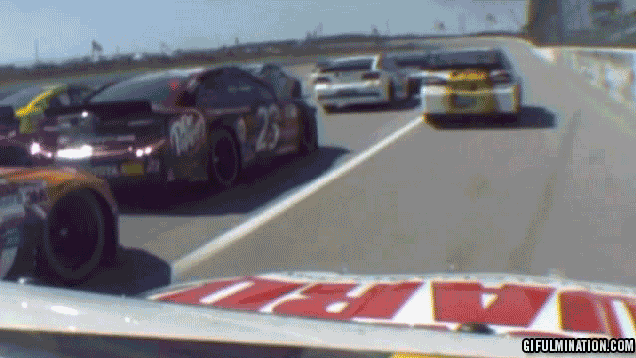 (GIF via Deadspin)
So speed.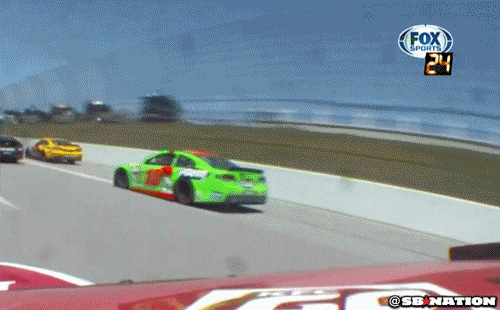 (GIF via @SBNationGIF)
Much telepathic crash-causing ability.

(GIF via r/dogecoin)