As of noon EDT, rain was steady and heavy at Michigan International Speedway. I anticipate the rain to clear between 1 p.m. and 2 p.m. EDT. Winds will increase to 10 to 15 mph with gusts between 20 to 25. That would mean estimated dry time would be around 90 minutes.
With the current rain, I don't expect the race to start on time, but I do expect to see a race this afternoon. Sunset is at 9:15 p.m. EDT If we can get started between 3 p.m. and 4 p.m. EDT we race today, and that is what I fully expect.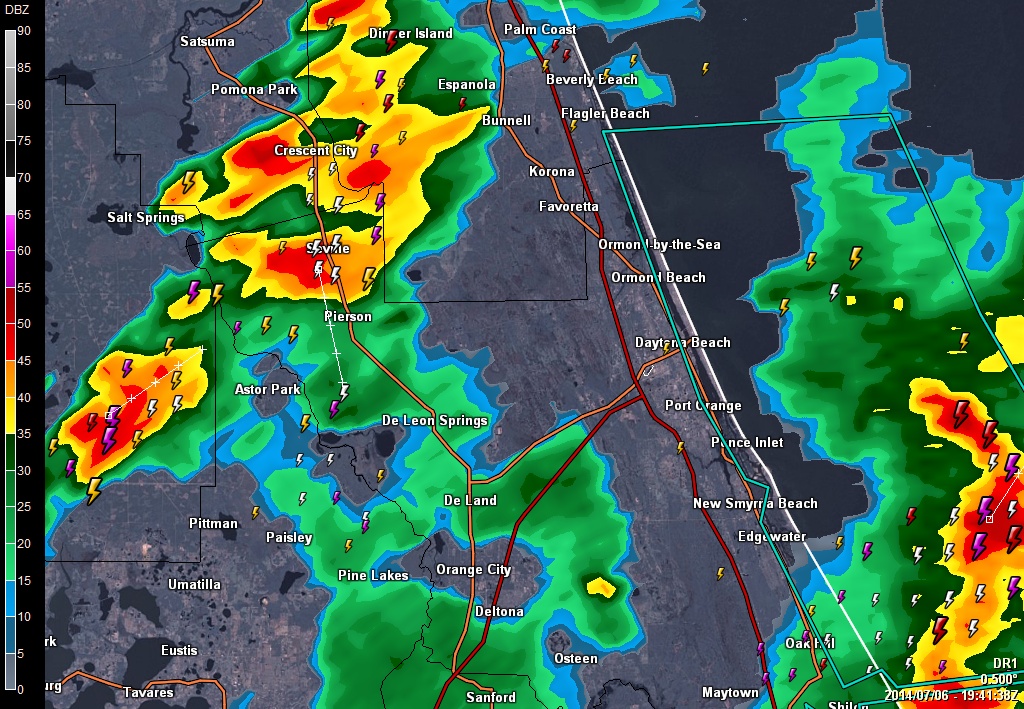 Once the rain ends this afternoon, we will see sun and clouds, temperatures cooler than they have been this weekend, with afternoon highs near 80 degrees. Winds will be out of the west between 10 to 15 mph and gusts over 20 mph.
Follow me on Twitter @NASCAR_WXMAN and like me on Facebook for the latest weather updates through the weekend.
Conditions in Brooklyn, MI: Click here for Current Weather Conditions – Look at Doppler Radar | Mobile Friendly Site | Mobile Radar
SUNDAY:
1 p.m. EDT
Sprint Cup Series Race – Mostly cloudy, rain ending – temp: 74
2 p.m. EDT
Sprint Cup Series Race – Mostly cloudy, lingering drizzle or shower – temp: 77
3 p.m. EDT
Sprint Cup Series Race – Clouds and sunshine, mostly dry – temp: 78
4 p.m. EDT
Sprint Cup Series Race – Clouds and sunshine, mostly dry – temp: 79
5 p.m. EDT
Sprint Cup Series Race – Clouds and sunshine, mostly dry – temp: 80