The rain has begun at Pocono Raceway, which has delayed the start of today's NASCAR Sprint Cup Series race at the track. So now what?
First, here's a look at the current conditions:
LIVE RADAR - (Refresh to get the latest image)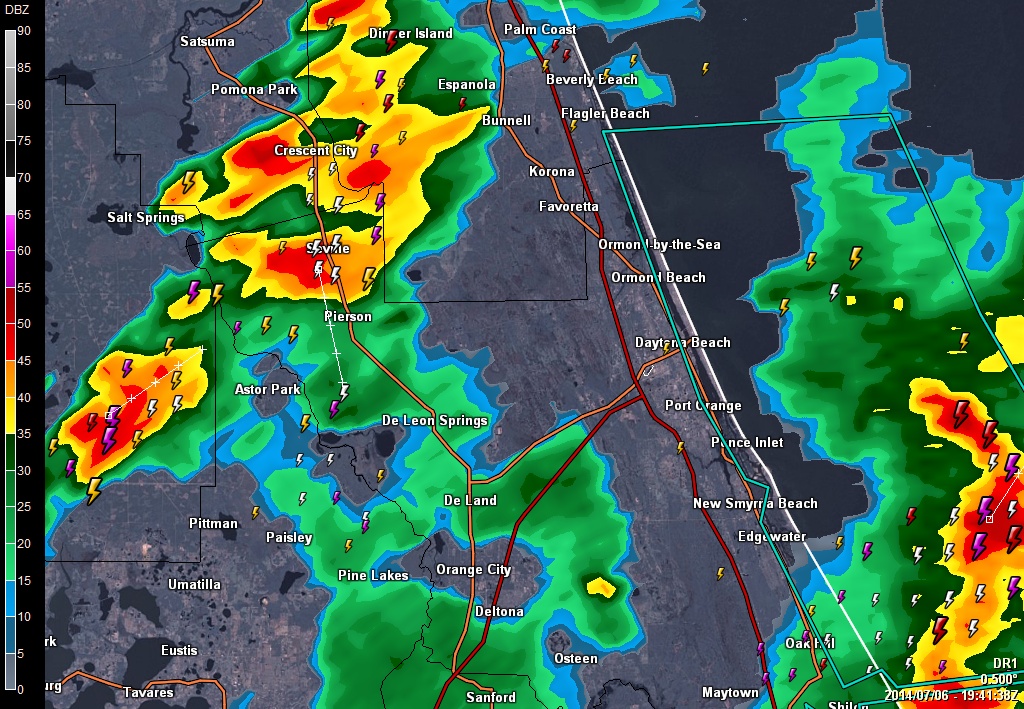 NASCAR moved up the start of the race up to 1:12 p.m. EDT, but that didn't help much. Once this initial rain stops, it could take about two hours to dry the 2.5-mile track. During that time, the next larger area of rain to the west begins to move closer to Pocono Raceway, as you can see on the image below:
Once we get the track dry there might be a 2-3 hour window before the next wave comes. If that window holds, then they could get the race in. The concern I have is the "rain we don't see." What I mean by that is the development of showers and storms in between areas of rain that you don't currently see on radar.
Along with more showers and storms later today, some of the storms could become severe with large hail and strong damaging winds.
Can We Get The Race In Today? Many things will have to come together, but it is possible. Follow me on Twitter @NASCAR_WXMAN and like me on Facebook for the latest weather updates as we go through the afternoon.
Conditions in Long Pond, PA: Click here for Current Weather Conditions – Look at Doppler Radar | Mobile Friendly Site | Mobile Radar
SUNDAY:
1 p.m. EDT
Sprint Cup Series Race – Mostly cloudy, showers and storm – temp: 79
2 p.m. EDT
Sprint Cup Series Race – Mostly cloudy, chance of shower or storm – temp: 80
3 p.m. EDT
Sprint Cup Series Race – Mostly cloudy, possible shower or storm – temp: 81
4 p.m. EDT
Sprint Cup Series Race – Mostly cloudy, possible shower or storm – temp: 81
There are no lights and SUNSET is around 8:12 p.m. EDT
MONDAY (just in case):
11 a.m. EDT
Sprint Cup Series Pre-race – Mostly cloudy – temp: 70
12 p.m. EDT
Sprint Cup Series Race – Sunshine and clouds – temp: 72
2 p.m. EDT
Sprint Cup Series Race – Partly Sunny – temp: 76
4 p.m. EDT
Sprint Cup Series Race – Partly Sunny – temp: 79