The National Weather Service has issued a severe thunderstorm watch for south central and eastern Virginia until 10 p.m. EDT, which includes Richmond International Raceway.
A watch means conditions are favorable for the development of severe weather in and around the watch area. If storms form and turn severe, then the National Weather Service will issues a severe thunderstorm warning for that particular storm or line of storms. A warning means severe weather is present and individuals should seek safe shelter. The frequency for NOAA Weather Radio at Richmond International Raceway is 162.475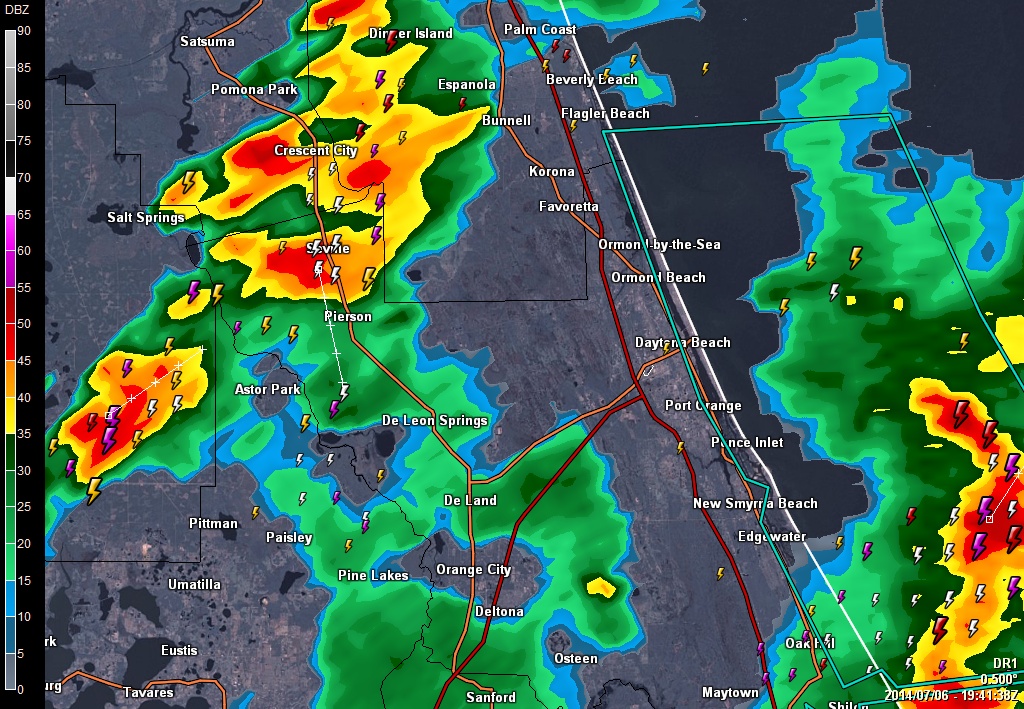 The forecast has not changed since my last update and I still anticipate storms arriving between 4 p.m. and 8 p.m. There is also a lot more rain behind the initial wave of scattered showers and storms. Once the rain arrives I really don't see it clearing out until at least midnight. The more I watch the radar and forecast models, the less I'm convinced we get the race in tonight.
If NASCAR decides to postpone the race until Sunday, the weather forecast is perfect. Lots of sunshine, cooler temperatures with highs near 80 and less humidity. NASCAR has said the race will start at 1 p.m. Sunday if it is postponed and it will be televised on ESPN.
Follow me on Twitter @NASCAR_WXMAN and like me on Facebook for the latest weather updates, because things could change quickly.
Conditions in Richmond, VA: Click here for Current Weather Conditions – Look at Doppler Radar | Mobile Friendly Site | Mobile Radar
SATURDAY
4:30 p.m. EDT
Sprint Cup Series Pre-race – Possible shower or thunderstorm – temp: 84
5:30 p.m. EDT
Sprint Cup Series Pre-race – Possible shower or thunderstorm – temp: 85
6:30 p.m. EDT
Sprint Cup Series Pre-race – Possible shower or thunderstorm – temp: 84
7:30 p.m. EDT
Sprint Cup Series Race – Possible shower or thunderstorm – temp: 81
8:30 p.m. EDT
Sprint Cup Series Race – Possible shower or thunderstorm – temp: 77
9:30 p.m. EDT
Sprint Cup Series Race – Possible shower or thunderstorm – temp: 72
10:30 p.m. EDT
Sprint Cup Series Race – Mostly cloudy, Chc. showers or thunderstorm – temp: 70
11:30 p.m. EDT
Sprint Cup Series Race – Mostly cloudy, Chc. showers or thunderstorm – temp: 70
12:30 p.m. EDT
Sprint Cup Series Race – Mostly cloudy, Chc. showers or thunderstorm – temp: 68
SUNDAY
Mostly sunny, cooler and less humid – High: 80