As of 4 p.m. ET strong to severe storms continue over Daytona International Speedway. An increasing number of storms have the potential to produce gusty wind, hail and more severe warnings. The main threat for fans is lightning and more of that could be on the way.
Most of the forecast data and meteorologists I have spoken to are in agreement that we could see rain slow down around 6 p.m. ET. With 90 minutes to dry the track with Air Titan, that would allow NASCAR to continue racing later this evening.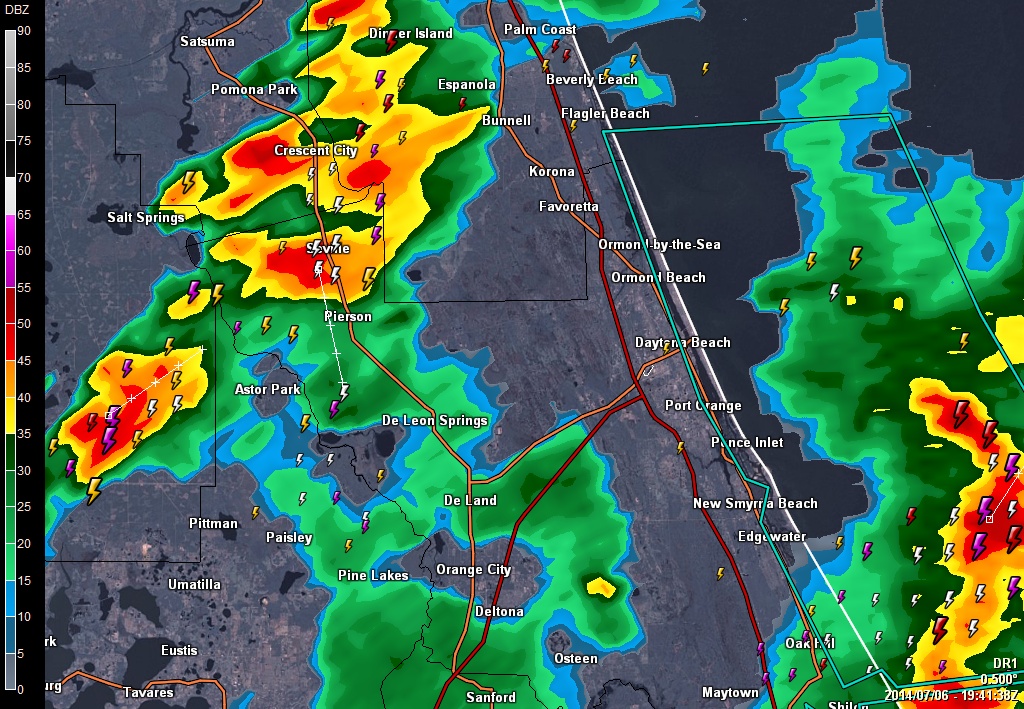 WILL WE GET A COMPLETE RACE TODAY? I want to believe we can. From my experience, if NASCAR can run the race on the same day it is scheduled without sending fans home, they will. I am cautiously optimistic we can still race tonight once the rain and storms end.
FORECAST FOR MONDAY? If NASCAR decides to move the race to Monday, the forecast is very similar to today with scattered showers and storms possible in the afternoon.
Follow me on Twitter @NASCAR_WXMAN and like me on Facebook for the latest weather updates.
Conditions in Daytona Beach, FL: Click here for Current Weather Conditions – Look at Doppler Radar | Mobile Friendly Site | Mobile Radar
SUNDAY:
4:00 p.m ET
Daytona 500 – Scattered showers and storms  – temp: 69
5:00 p.m ET
Daytona 500 – Scattered showers and storms – temp: 69
6:00 p.m ET
Daytona 500 – Scattered showers and storms – temp: 69
7:00 p.m ET
Daytona 500 – Mostly cloudy, slight chance of  a showers – temp: 70
8:00 p.m ET
Daytona 500 – Mostly cloudy, slight chance of  a showers – temp: 67
9:00 p.m ET
Daytona 500 – Mostly cloudy, slight chance of  a showers – temp: 66