Rain came to an end around 6:30 p.m. ET ending what was a four hour onslaught of rain and storms. As of 7:30 p.m. ET the track drying continues and NASCAR hopes to go back to racing by 8:30 p.m. ET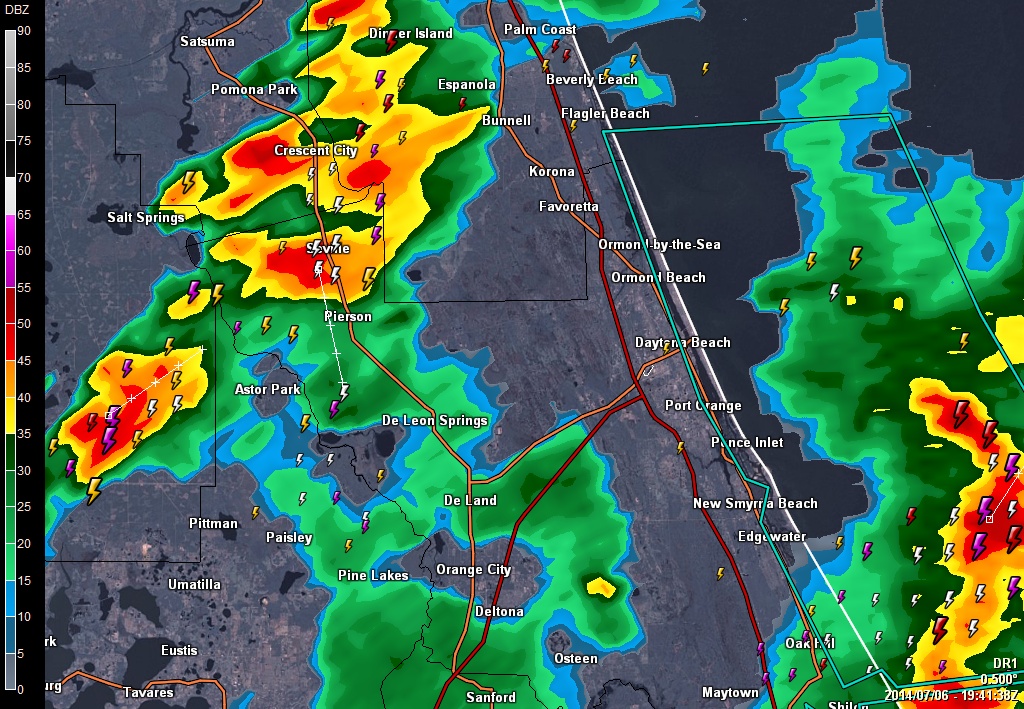 CAN NASCAR GET THE RACE IN? I still want to believe we can. We have a window, if we can get the track dried on-time and the rain coming in off the Gulf of Mexico continues to diminish and dissipate some as it move over the state then we should be able to get the race in. I know there's a lot of "if's" but I think it can be done.
WILL IT BE A COMPLETE RACE OR AN "OFFICIAL" RACE? We are still tracking rain to the west and will continue to monitor but I think there is enough of a window to not only get the race "official" (past halfway) but also complete (all 200 laps)
FORECAST FOR MONDAY? If NASCAR decides to move the race to Monday, the forecast is very similar to today with scattered showers and storms possible in the afternoon.
Follow me on Twitter @NASCAR_WXMAN and like me on Facebook for the latest weather updates.
Conditions in Daytona Beach, FL: Click here for Current Weather Conditions – Look at Doppler Radar | Mobile Friendly Site | Mobile Radar
SUNDAY:
8:00 p.m ET
Daytona 500 – Mostly cloudy – temp: 65
9:00 p.m ET
Daytona 500 – Mostly cloudy – temp: 65
10:00 p.m ET
Daytona 500 – Mostly cloudy, chance of  a showers – temp: 64
11:00 p.m ET
Daytona 500 – Mostly cloudy, chance of  a showers – temp: 64
12:00 a.m ET
Daytona 500 – Mostly cloudy, chance of  a showers – temp: 63