Despite Blake Griffin's wizardry, it was the home crowd and the Golden State Warriors who seemed to be destined for victory on Thursday night. Steph Curry had the opportunity to win the game with four seconds left, but Chris Paul's tough defense helped the Clippers grab a 98-96 win in Oakland.
Without the injured Andrew Bogut to help clean the glass, Golden State was at the mercy of the Clippers' frontcourt. Blake Griffin and DeAndre Jordan took advantage of the Warriors early, and Chris Paul was in playoff form from the opening tip.
Los Angeles led at the half, 46-43, but stretched out a big lead in the third quarter. The Clippers allowed Golden State to score just 21 points compared to their own 29, with Blake Griffin leading the way. Draymond Green played lockdown defense, and as Klay Thompson and Stephen Curry got hot in the fourth, so too did the Warriors chances.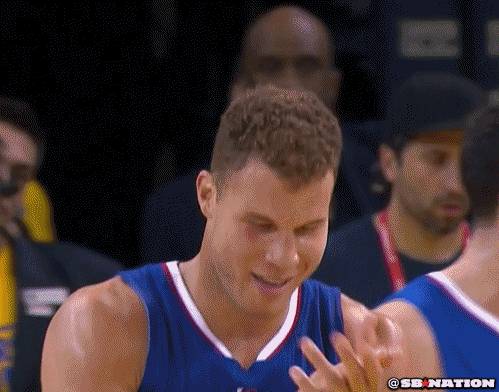 Golden State made a push late after starting the fourth down 11. It came down to the final minute, with Curry hitting a three-pointer with 11 seconds left to pull the Warriors within one point (97-96). Curry then had a chance at another three with four seconds left, but Paul's defense caused the 25-foot shot to fall short of the iron.
Los Angeles was led by Griffin, who scored 32 points on 15-of-25 shooting, adding eight rebounds, three assists, two steals and a block. Jordan had a double-double, dropping 14 points to go along with a game-high 22 rebounds and five blocks. Paul finished with 15 points and 10 assists.
Thompson scored 26 points on 10-of-22 shooting for Golden State, adding six rebounds, an assist, a steal and a block. Curry added 16 points alongside 15 assists and one steal. Green accounted for 13 points and 11 rebounds to go with four blocks, three steals, and two assists off the bench.
Game 4 is scheduled for 3:30 p.m. ET Sunday in Oakland. Los Angeles leads the series, 2-1.