Stephen Curry had 24 points and nine assists to keep the Warriors alive with a 100-99 win over the Clippers in Game 6 of their first round series on Thursday night at Oracle Arena in Oakland.
With 0.4 seconds left on the clock and a one-point lead, Curry intentionally missed a second free throw and allowed the clock to run out to seal the victory for Golden State.
Neither team shot the ball well in this game, and despite the Clippers leading at the half, 51-48, there wasn't a clear source of momentum. The game was up for grabs right through the fourth quarter, when Curry and Andre Iguodala took over.
Two plays at the end of the game were the deciding factor for the Clippers. First, Blake Griffin fouled out with 2:31 with a light tap to the thigh on an Iguodala three-pointer that was questionable at best.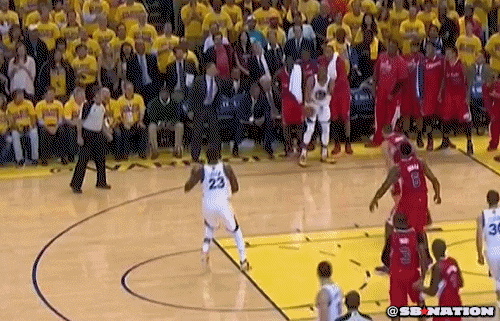 The Clippers were still within striking distance down the stretch, but J. J. Redick was called for a charge with 55 seconds left, and the Warriors were able to close the game out on free throws.
Los Angeles was led by Matt Barnes, who scored 18 points on 7-of-12 shooting, adding 11 rebounds, two assists and a steal. DeAndre Jordan grabbed 19 boards to go with nine points and four blocks. Griffin finished with 17 points on 8-of-24 shooting, adding nine rebounds, five assists and a block.
For the Warriors, Curry was 9-of-24 from the field and added four rebounds. Draymond Green scored 14 points while grabbing 14 boards, five steals and four assists. Iguodala scored 15 points with three rebounds and two assists.
Game 7 is set for 10:30 p.m. Saturday in Los Angeles and will be televised on TNT.