PFT Commenter returns with another round of awards for Week 3. No punches pulled. This is a PARODY and all spelling errors are intentional (we think).
RoadGrader of the Week: Jay Cutler
Old Jays long been a Elite Athletic talent even when his blood sugar was doing a Gronk-spike but he really showed me something on SNF. He put his head town and just trucked some flashy DB coming in for a highlight reel contract tackle.
Really the winning QB of the Sunday night game was going to be the Road Grader of the week no matter what. Anytime you get Jay and Big Ben in the same zipcode and your girlfriend doesnt have any new bloodborn infections, you almost have to consider that a overall win. Its always classic good cop bad cop with those two except its Dexter and Mark Fuhrman.
Lunchpail Fella of the Week: Andy Reid
If you ask me Andy's actually more of a Brunchpail Coach the way he stormed into the Linc like Eggs Benedict Arnold coming back for revenge but we're going to give it to him anyways for bringing a mormon to a dogfight and coming out smelling like a gatorade bath.
Everytime I go back to visit my hometown I always make sure to get all the cool food that I missed eating so Andys trip back to Philly wasnt so much a lunchpail trip as it was a lunchtrough trip. That shirt wasnt actualy red folks it was the leftover carnage of eating a half dozen rare cheesesteaks right before kickoff and polishing off the even twelve before he burned his 2nd timeout.
Fan of the Week: Scar the Sad Raiders Fan
Usualy Raiders fans don't travel well on account of parole measures, but I guess less folks are getting their windows tented now that its fall so he was able to use some of that PTO,, good for Scar. Hes no Seattle Seahulk but always alot of fun to see a grown man in costume and makeup crying on TV.
Showoff of the Week: CBS Columnist Pete Prisco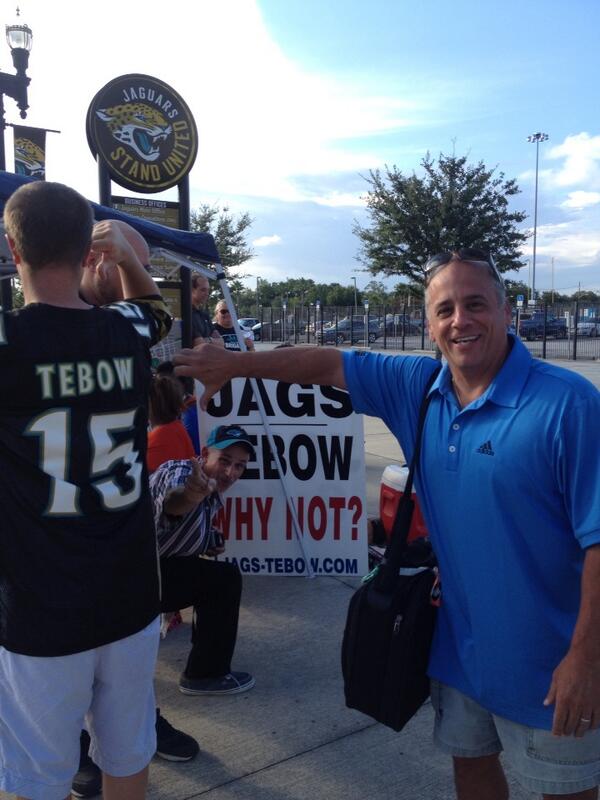 Prisco- went from lunchpail fella to show-off of the week in 5 days folks,, how the mighty have fallen. Last week on this very awards show I devoted a entire section to Pete Prisco and his Jean/Cargo shorts combo fashion choices. Theyre the best shorts you've ever seen and as Ryan Van Bieber pointed out,, the pockets are big enough to hold a iPad. I pitched a goodfaith charity wager to Pete where if I beat him he would have to send me his cargos so that I could auction them of for charity. He said no he didn't have the time to give away a pair of shorts to a stranger what a moron.
Then I countered and said 'ok well how bout if I raise a thousand bucks for charity how bout now will you put your pants in the mail?' I was going to do a crowdfunding thing and cut up pieces of his shorts to send out to the folks who offered to donate. He again said "no." I  said I'd send a self addressed stamp envelope to him.
@FantasyDouche even told him he'd send a Kohls giftcard to replace the jorts. But no, Pete would not budge, he likes his shorts better than feeding a entire family of Packers fans for almost a week I guess. So I've done a total 360 on what I think about jean cargo shorts. I think Jargos are for Divas and jerks now. I guess Petes the type guy whod give you the shirt off his back but not the pants off his balls folks. In all fairness I would of gone full-CSI and pulled Prisco's thigh hair out of the denim with tweezers and used his DNA to create a half-dozen Prisco clones to all walk around my gym offering agressive spots to everyone whose not working out hard enough, maybe he saw right through me on that one, wouldnt put it past him.
My speculation is that Pete got trapped in a web of denim lies when he denied that they were jeanshorts. Now he knows that if he has to send them to me, his secrets out. I'm done begging for him to take the bet, but please Feel free to pressure Pete to accept it @PriscoCBS
Announcer Of The Week: Tony Dungy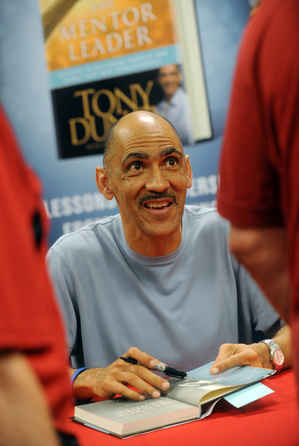 Always great to hear Tony Dungys takes about Aldon Smith-type guys who spend more time in the courtroom than signing autographs for us fans and autograph collectors. I like to have a little fun with it and say his season might be the only thing thats "Aldon" about him, but if someone can try to get through to him in a way that also benefits himself in a very sactimonius way its Tony Dungy.
I dont know what kind of white-knuckle schedule NBC must have Dungy on to keep him bolting town and taking Titus Young on a Eat Pray Love trip to Myanmar but I'm shocked we haven't heard more from Tony on this front. Open up the playbook for him, let him be himself out there NBC. And now with the news that Pacman Jones is in hotwater again you know that the whole cast of SNF will have there ears pinned back for next week.