Those familiar with AskMen.com probably know it as the home of the crutch that is Top [conveniently round number] lists (Cracked.com, meanwhile, chooses inconveniently non-round numbers for their lists). And while their latest effort,
The 10 Worst Logos in Sports
, often resembles a "pick a random logo and say what's wrong with it" exercise, they did find some absolute stinkers.
↵
↵Let's take a look, shall we?
↵
↵
Dallas Mavericks.
Setting aside the horrific damage done to the "Maverick" brand by John McCain and Sarah Palin* in the 2008 presidential race, the logo itself looks downright comical. What are we supposed to read into the horsie posing next to the giant basketball?
↵
↵For one, he(?) appears to be more brooding than aggressive, and while we're not quite sure how you get a horse's bangs to hang over one eye, we do know
we've definitely seen that look before
.
↵
↵
All that aside, as the article mentions, the logo is a busy mess of blue shapes that's most evocative of what would happen if a Smurf ate some Reynolds Wrap then threw up. Considering
Mark Cuban has invested over a quarter billion dollars in crappy centers
(4th question from bottom), you'd think he'd want to spend at least $400 on a logo that doesn't look like it wants to go home and listen to AFI with the lights off.
↵
↵
Tennessee Titans.
This logo quickly earned the franchise the "Flaming Thumbtacks" moniker from ESPN's Tuesday Morning Quarterback, and for good reason. Not only is it totally uninspired, but it inspires more confusion (Why is it on fire? Why three stars? Am I supposed to stab someone with the T?) than pride, which is never a good sign.
↵
↵But the problems with this franchise's branding go far deeper than the logo. As FanHouse reminded us a while ago,
there probably isn't a worse nickname to give a team than "Titans,"
considering the origin of the term. That is, unless incest and infanticide are your core values.
↵
↵
↵ ↵
↵
↵
↵Really, the Tennessee Dingleberries would be a more dignified choice than "Titans."
↵
↵
↵Memphis Grizzlies.
Okay, look. We're not logo-ologists, but one thing that seems pretty obvious is that if you want to have a bloodthirsty killing machine as your mascot, perhaps you shouldn't, oh we dunno, shape its head like a heart with ears.
↵
↵Only exacerbating the uselessness are the expressionless 100-yard gaze and those idiotic yellow eyes. Does the bear have hepatitis or something?
That
would be scary, getting hepatitis from a bear. Really,  we have no choice but to refer to it as the Care Bear Stare. Yes, the
real
Care Bears "stared" with their bellies (it's a cartoon, just roll with it), but seeing as how the Memphis Care Bear is apparently little more than an emotionless severed head with a venereal disease, he has to stare the old-fashioned way.
↵
↵But really, we'd be remiss if we didn't mention the real worst logo in professional sports, which somehow missed the entire list on AskMen.com. Avert your eyes if you're the squeamish type:
↵
↵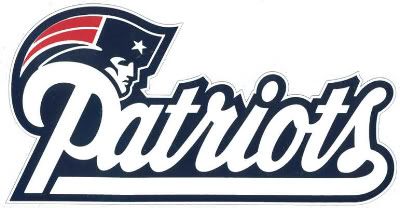 ↵
↵Guh. Gross. We'd be surprised if this team just up and quit playing one of these days out of sheer embarrassment.
↵
↵
↵*Republicans, take heed: this is not a condemnation of their (or your) political leanings. Any time a political campaign uses a certain term as a crutch and ends up losing, that term gains an intractable association with losing**. If Obama had referred to himself as a "Trail blazer" with regularity then lost in the election, we would be just as quick to point and laugh at our friends in Portland.
↵
↵
↵**Not that the basketball team has done it any favors, for that matter.
↵
This post originally appeared on the Sporting Blog. For more, see The Sporting Blog Archives.