The clock ticked down on No. 10 Stanford's upset of No. 2 Kansas on Sunday, and CBS' cameras found a particularly upset young Jayhawks fans.
Aw, man. Feelings! Cut away, CBS. Or ... don't?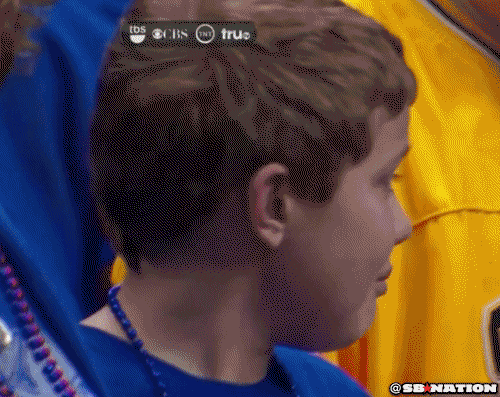 We get it, a team is losing and there are supporters of that team who are sad. The constant visual reminders are no longer necessary.
At least this little guy wasn't alone. Losing affects people of all ages.
(Photo via USA TODAY Sports)
REMINDER: Sports are stupid. Do not care about sports! Sports will hurt you. Stupid sports.