Maybe the first thing you're wondering this morning is: "What does the forecast look like for the Daytona 500?"
Honestly, it doesn't look very good. It will rain today, and the race will be delayed and there's a good chance it could be postponed.
Now that we are seeing rain on radar throughout Florida, we can answer the following questions: When will the rain arrive? Will rain hit the track? And, what is the likelihood that the Great American race is delayed or postponed?
WHEN WILL THE RAIN ARRIVE? As of 8 a.m. EST, rain is falling along the western coast of Florida. The rain will slowly spread east through the morning into the afternoon. The air is dry at the surface and for the rain to make it all the way to the surface, it has to start to saturate all the levels from top to bottom. This will take a couple of hours, and just because rain may be seen on radar won't always mean it is reaching the surface. Sadly, I believe rain starts to impact Daytona International Speedway between 11 a.m. and 1 p.m. EST.
WHERE WILL IT RAIN? I expect the rain to fall along and north of the I-4 corridor that runs from Tampa up to Daytona. Daytona International Speedway will be right along the southern extent of the rain. Once the rain arrives later this morning/early afternoon it will last a couple of hours.
WILL IT BE A WASHOUT? As I stated above, it will rain today and rain will fall at the track. NASCAR will do everything it can and wait as long as necessary (see Atlanta's fall race last season) to get the race started and completed on Sunday. I'm stopping myself just short of calling today's 54th running of the Daytona 500 a washout, but the likelihood that this race gets moved to Sunday night or Monday is around 70 percent.
In light of what is going today, it is interesting to note that in the 53-year history of the Great American Race, the Daytona 500 has never been run on a Monday. Four of the 53 races (1965, 1966, 2003, 2009) have been called early because of either rain or darkness. And 39 races out of 53 (73.6 percent) have been run on days with no rain recorded (I want to thank William Schmitz, of the Southeast Regional Climate Center for the NASCAR weather stats).
WHAT DOES MONDAY LOOK LIKE? A lot of people have already been asking the following questions: "Daytona has lights; how late will the rain last?" and "What does Monday's forecast look like?" Once the rain arrives, it is expected to be steady into the afternoon and evening. There are scenarios that the rain could start to break up later this evening and night and make the Daytona 500 a night race. That has a 50 percent likelihood.
If it does get postponed until Monday, showers are expected through Monday morning and early afternoon. The best chance would be later Monday evening. I don't know what NASCAR will do if they are faced with a long rain delay later this afternoon. If they decide to wait as late as they can Sunday night, I have a feeling they will be waiting a long time.
LOOK AT CURRENT RADAR: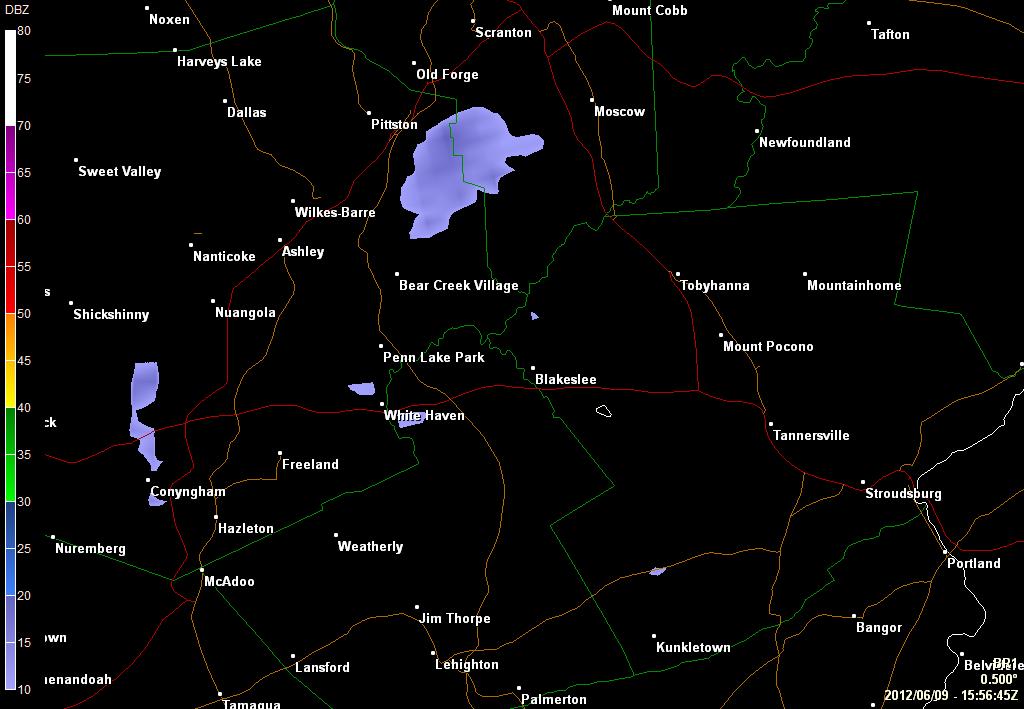 Need to hit refresh to refresh the Radar image...
Conditions in Daytona Beach, FL: Click here for Current Weather Conditions – Look at Doppler Radar | Mobile Friendly Site | Mobile Radar
SUNDAY:
9 a.m. ET
Prerace – Cloudy, possible shower – temp: 61
11 a.m. ET
Prerace – Cloudy, light rain shower – temp: 63
1 p.m. ET
Daytona 500 – Cloudy, rain shower – temp: 64
3 p.m. ET
Daytona 500 – Cloudy, rain shower – temp: 62
Please follow me on Twitter @NASCAR_WXMAN and like me on Facebook for the latest Weather updates through the week.