Justin from Queens
Joined:

Nov 29, 2017

Last Login:

Sep 19, 2021, 1:19pm EDT

Comments:

6
Activity
Comment
Astoria here!
You're real close by actually – you like the city or suburbs better?
Comment
Hey I'm from NOVA! I kinda like it there!
Little preview, but my next piece talks quite a bit about nova and some of the cool stuff here, so be on the lookout for that! I'm from Springfield by the way, so Hayfield is right down the street – used to hang out at Kingstowne all the time as a kid.
I was super close to going to Ohio State as an undergrad – I was 99% sure I was going there for almost my entire senior year of high school. It's probably the most football-y of football schools, but you would not believe the research capacity there. The academic facilities they had there – I thought I was going to be a chem major and toured all the labs – were the most impressive I had seen in any university, Ivy League included. The old money isn't here yet, but as we grow as a university and research entity, and as graduates start making higher wages, those people are going to donate to both athletics and academics. I think that saying that we can't be both a great research institution and a sports school is pretty self-limiting, but that's just my opinion.
Comment 1 reply
I guess I get your point but
There's a LOT of conjecture here.

1. Tech ain't leaving Blacksburg — the amount of money currently being poured into the Blacksburg campus and the complete lack of available (or cheap) real estate in Northern Virginia makes a full-time move there seem pretty remote. I'm from NOVA – there's no way that's happening. And furthermore, Blacksburg is an integral part of the Virginia Tech brand – everyone at the university knows that, and leaving for NOVA would just be bad marketing (even though you're closer to a large city, at best it's a push in terms of overall university benefit).
2. Yeah, there's a lot of changes coming to college football, no one is denying that. But the grant of rights deals keep a lot of schools bound for a while, and there aren't enough schools in a position to break those deals to collapse the current conference system, at least not for several decades.
3. I don't think the university goals to expand and conduct more research (a really good thing for us alums, since it raises the profile of the university professionally) has to necessarily go against goals for athletics. Purdue hired Brohm a few years back, widely considered a rising coach, and gave him a really nice contract (he makes more than Fuente, and has a pretty normal Big Ten salary – they aren't skimping).
But I think overall, what you're missing is the power that institutions have to withstand change. I'm 23, and to be honest, that's the defining principle of society to my generation. We spend so much time wondering why things can't change faster, and the answer is pretty simple: there are a lot of people that don't have the appetite for it. I can guarantee you that most of these schools don't agree that the future of college football should be what you say – that collective opposition has a lot more power than you're giving it credit for.
If you ask me, an equally likely scenario is we have a small amount of realignment due to Texas and Oklahoma leaving for the SEC, with the Big 12 being scattered among the remaining Power conferences and the AAC. But pretty soon, Texas and Oklahoma will settle into becoming mid-tier SEC brands, and they'll have buyers remorse (and the lower-tier SEC programs won't be too happy with the situation either). With the built-in opposition to the massive changes in college football that might feel like are on the horizon, the desire to actually win games and compete for championships (even if they're just conference or division championships) will cause a big reset, where regional conferences are restored. People like rivalries, the history, the random traditions that seem completely stupid to everyone else not in the loop. That's powerful too, and I could see a lot of people yearning for it again if we start to go down the road you're talking about.
Again, conjecture, but equally likely (if not more so, in my opinion).
Comment 1 reply
The VT offense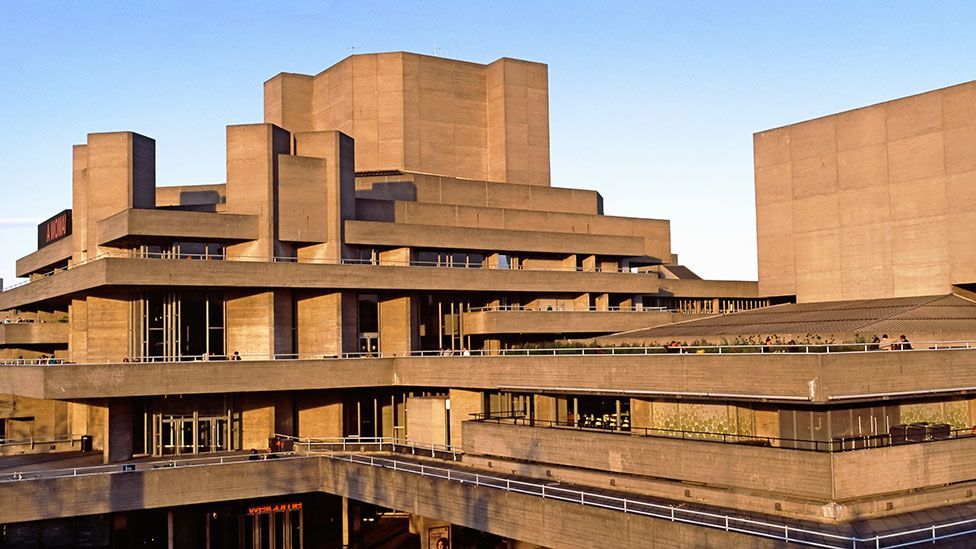 I majored in urban planning lol
Comment 1 reply
What would you think about
A European football style promotion/relegation system? You could have X number of tiers, each with a few divisions, and end of season tournaments to see who gets moved up or down each tier – plus the college football playoff for the top teams in the top tier. I feel like college football is the perfect place for a system like that to work in American sports, because there's enough built-in fan interest for all teams to stay relevant, even if they fall into lower tiers, and there's more tangible barometers for a successful season (getting promoted to the next tier).
(no one steal this, it might be my next piece lmao)